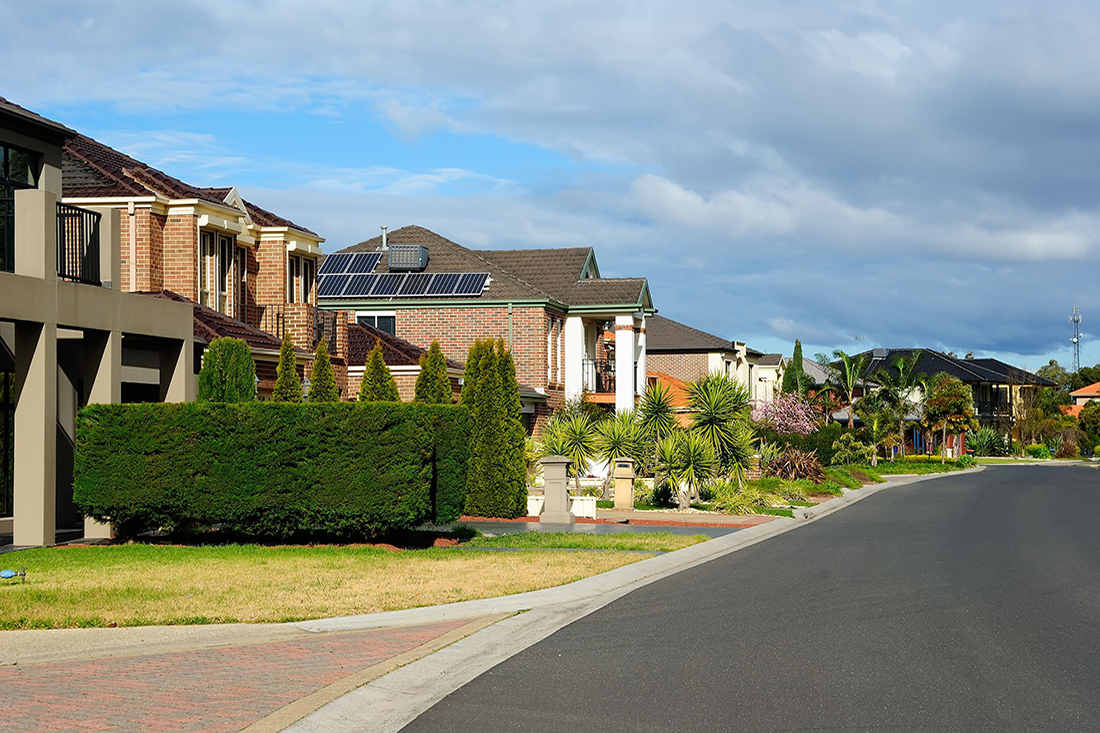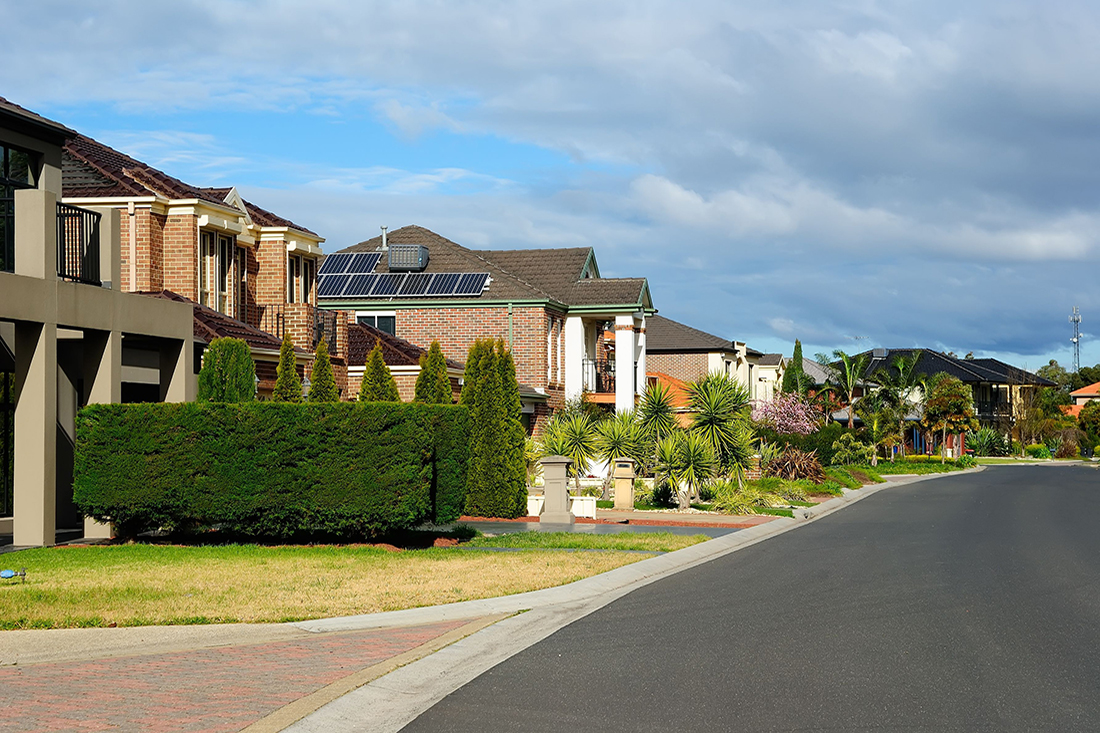 30 Oct

Spot the next suburb to buy

A great location can make or break the return on your investment, that's why it's critical to look at what's happening in suburbs and preemptively spot qualities that will make the property market 'hot'.
It's always good to decide where you're going to buy before picking apart what qualities you want in an investment property.
Transport infastructure
Extensions or improvements of transport services including: road corridors and public transport will impact on property values. When travel times from suburbs to the city or airport are slashed by these developments, property prices can soar. This can make a big difference for older suburbs that might have been overlooked for decades.
A great example is Brisbane's Airport Link tunnel, as it sweeps through the north-eastern suburbs of the city, making it easier and faster for people to get to and from the airport.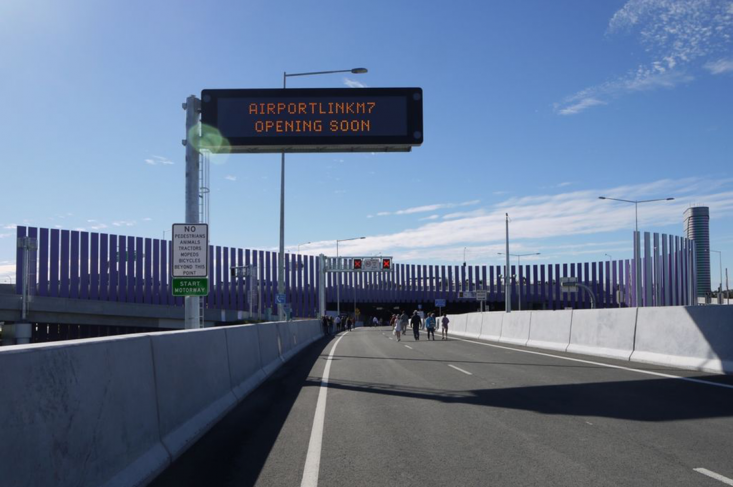 Brisbane Airport Link Tunnel | Photo credit: Advanstra CC BY-SA 3.0
Social infastructure
Keep an eye on government announcements as housing prices are likely to increase in areas where construction of shopping, entertainment, education, or health services are planned. Look at town plans or declarations of preferred land use and development as they indicate what's under way.
Monitoring commercial real estate advertising can be useful too as you might spot a land sale with development approval for something like a shopping centre.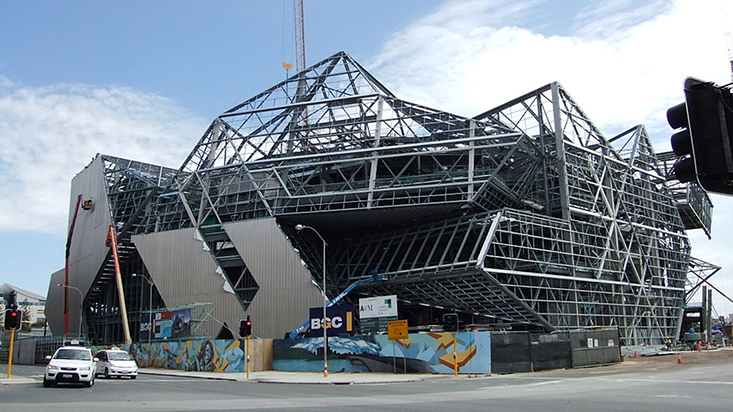 Perth Arena in construction | Photo credit: BartBart CC BY-SA 3.0
Basing your investment decisions on things such as future infrastructure requires you to play the long game as it may take time to realise the capital growth. The financial gains probably won't eventuate until the project is complete. By that time prices would have already risen – so you need to be prepared to buy earlier and sit tight until the capital gain emerges.
There are a few indicators that potentially signify much shorter term growth though you will need to be prepared to act quickly before the secret gets out.
Real estate Action
If average days on market, auction clearance rates, and even the traffic at open homes are on the move this may indicate the suburb is heating up. Where can you find this information? Do the ground work by visiting open homes and attending auctions. You can also get good data from realestate.com.au and domain.com.au through their 'suburb profile' tools.
Neighbouring suburbs
Consider looking in the suburbs adjacent to the current 'hot spots'. You are almost guaranteed that the activity that made the desirable suburb hot, will create buyer/tenant demand that will spill over to the bordering areas (this is especially true for suburbs along a rail corridor).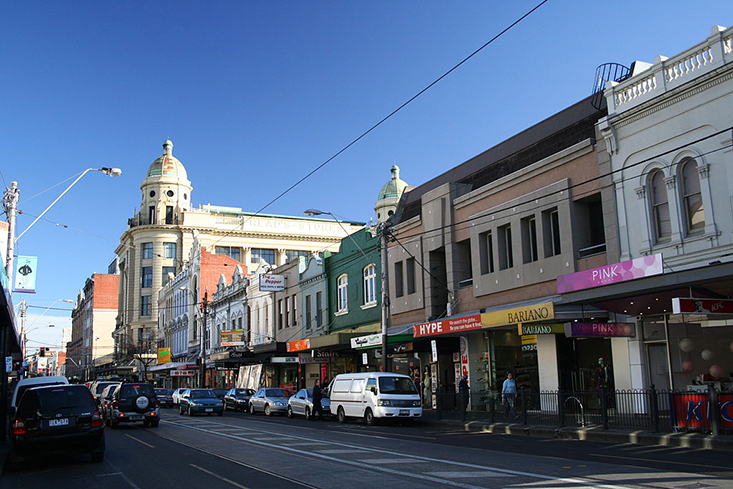 Chapel Street in Melbourne | Photo credit: Mat Connolley CC BY-SA 3.0
Lots of property renovations
If locals are renovating then they must love living in the suburb. Yet if this is the case it might be harder to find a bargain, so be quick.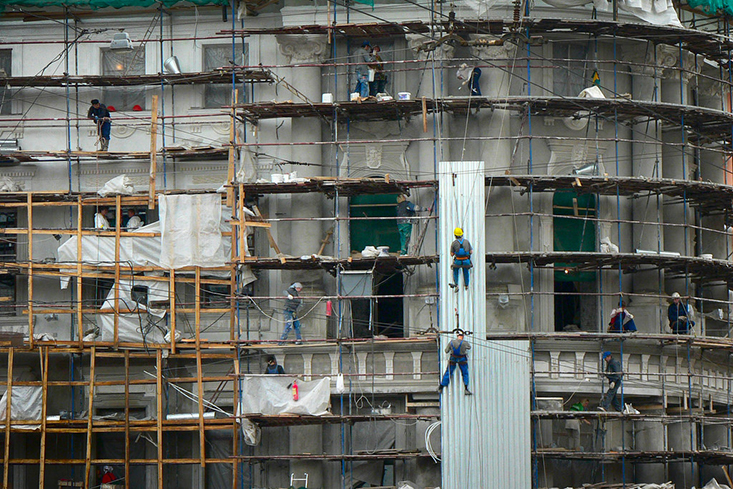 Renovation on apartment complex | Photo credit: Aapo Haapanen CC BY 2.0
Beware of areas that are experiencing price growth and demand due to a specific economic stimulus, as once that ends market values may fall dramatically. Mining towns are a good example of this. They experienced tremendous expansion and price growth during the mining construction boom but have crashed significantly in the last couple of years, trapping many investors. The same applies when investing in high tourism or agricultural areas.
Tourism towns need to maintain a high quality product to bring return on investment. So if the resorts, hotels, and attractions become run down this will affect the general property values. In areas known for agriculture the closure of a meat works or a food processing plant can have a huge effect on property values, so be really careful of buying in single industry towns.
As with all investment choices, picking the next place to buy requires you to do your homework. The best way to make a good investment decision is to be highly prepared to make a timely (and informed) decision when the opportunity presents itself, as people who hesitate often lose out.